Taste of Franconia: Wurzburg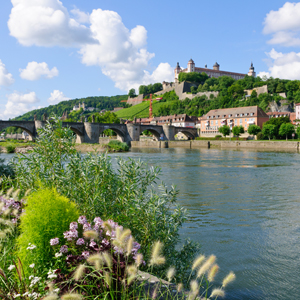 Taste of Franconia
Würzburg, capital of Franconia, is a strikingly beautiful town that straddles the Main River and is renowned for its art, architecture and delicate wines. Spend a couple of days sampling the wine, cuisine, architecture and history of this town that was almost completely destroyed during World War II but has been restored to its former glory.
Includes:
2 Nights Accommodations at the 4-star Hotel Rebstock in Würzburg
Entrance to Residence
...
About Avanti Destinations

The passion to serve and inspire savvy travelers with innovative and personalized vacations has been the driving force for 31 years at Avanti Destinations. We have the passion for independent travel and want to share it with you! We provide you with authentic travel experiences backed by our expert knowledge. You go where you want. When you want. With the flexibility to savor special moments along the way. Your vacation is uniquely yours. That's Avanti!
Our record of success at Avanti
...