Ultimate Ecuador: Quito, the Galapagos, Cuenca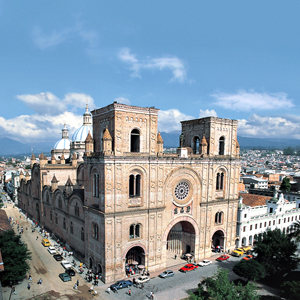 Ultimate Ecuador
Experience magical Ecuador - its culture, history, landscapes and biodiversity. Begin in Quito, situated at 9300 feet in the heart of the Andes, just south of the Equatorial Line. The country's colonial history is reflected in Quito's Historic Centre and the lovely city of Cuenca, both UNESCO World Heritage sites. Get In touch with indigenous culture at the famous handicrafts market at Otavalo, and the surrounding villages. Visit Ecuador's other major city,
...
About Avanti Destinations

The passion to serve and inspire savvy travelers with innovative and personalized vacations has been the driving force for 31 years at Avanti Destinations. We have the passion for independent travel and want to share it with you! We provide you with authentic travel experiences backed by our expert knowledge. You go where you want. When you want. With the flexibility to savor special moments along the way. Your vacation is uniquely yours. That's Avanti!
Our record of success at Avanti
...