The Castle Road: Heidelberg, Rothenburg ob der Tauber, and Rabenstein Castle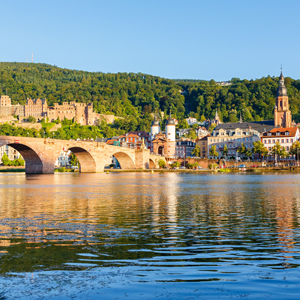 The Castle Road
The Castle Road runs 620 miles from Mannheim, Germany, to Prague, Czech Republic, past delightful scenery from one amazing castle, palace or town to the next. Sights include gems of medieval architecture, romantic towns and even relics of 2,000-year-old Roman watchtowers. Avanti has put together this independent travel package that gives you the highlights of the road between Heidelberg and Nuremberg.
Includes:
1 Night Heidelberg
1 Night
...
About Avanti Destinations

MISSION STATEMENT
Avanti Destinations connects the components for customized international travel utilizing our technology and educated staff. We deliver a unique vacation experience solely through acting as the travel agents' travel agent!
WHO WE ARE
Avanti Destinations, formed in 1981, is a customized international tour operator, and a long time member of USTOA and ASTA. We are headquartered in Portland, OR and privately owned.
WHAT WE DO
We offe
...